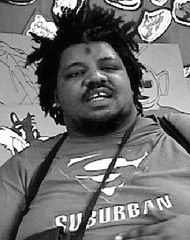 Outsider recording artist Wesley Willis has died at the age of 40.
Reports are suggesting that his death comes as a result of complications from chronic myelogenous leukaemia.
A diagonosed schizophrenic, Willis recorded hundreds of simple, witty songs from 1990 up until his death. Willis' stream-of-consciousness lyrics were typically yelled over a one-note autochord feature on his keyboard. Highlights in his catalogue include Rock N Roll McDonalds, Casper The Homosexual Friendly Ghost and Suck A Cheetah's Dick.
Link